Those recent
fake Wonder Woman posters
got me thinking about who I would cast as Wonder Woman if that movie were to finally start production soon. While I wasn't crazy about
Quantum Of Solace
as a whole, I just couldn't take my eyes off Olga Kurylenko. At 5'10", she's even taller than Lynda Carter, and she already knows her way around an action sequence. She's a much better choice than any of the other names that have been running around the rumor mills in the past years (worst rumored pick: Katie Holmes). But hey, that's just me. She'd have to polish that accent though.
The Washington Post's Mensa Invitational once again asked readers to take any word from the dictionary, alter it by adding, subtracting, or changing one letter, and supply a new definition.
Here are the winners:
1. Intaxication:
Euphoria at getting a tax refund, which lasts until you realize it was your money to start with.
2. Reintarnation:
Coming back to life as a hillbilly.
3. Bozone:
The substance surrounding stupid people that stops bright ideas from penetrating. The bozone layer, unfortunately, shows little sign of breaking down in the near future.
4. Foreploy:
Any misrepresentation about yourself for the purpose of getting laid.
5. Cashtration:
The act of buying a house, which renders the subject financially impotent for an indefinite period.
6. Giraffiti:
Vandalism spray-painted very, very high.
7. Sarchasm:
The gulf between the author of sarcastic wit and the person who doesn't get it.
8.Inoculatte:
To take coffee intravenously when you are running late.
9. Hipatitis:
Terminal coolness.
10. Osteopornosis:
A degenerate disease. (This one got extra credit.)
11. Karmageddon:
It's like, when everybody is sending off all these really bad vibes, right? And then, like, the Earth explodes and it's like, a serious bummer.
12. Decafalon:
The grueling event of getting through the day consuming only things that are good for you.
13. Glibido:
All talk and no action.
14. Dopeler effect:
The tendency of stupid ideas to seem smarter when they come at you rapidly.
15. Arachnoleptic fit:
The frantic dance performed just after you've accidentally walked through a spider web.
16. Beelzebug:
Satan in the form of a mosquito, that gets into your bedroom at three in the morning and cannot be cast out.
17. Caterpallor:
The color you turn after finding half a worm in the fruit you're eating.
And the pick of the literature:
18. Ignoranus:
A person who's both stupid and an asshole.
I think "hipatitis" is a pretty good one.

Read more Letters to God.

Nah, sadly I wasn't one of the three winners, but that's okay! I didn't expect to bag it anyway since I submitted mine at the last minute. Crammers suck! But check out the winners!
Rajoo Nagaraj from Singapore

:

Stanley Chen from Taiwan

:

Alberta Monteras II from the Philippines

:

I'm soooooooooooooo happy someone from the Philippines won and even happier since this was my pick to win. I know a lot of time and effort went into planning and executing that video. I also liked that the Singaporean entry took the trouble of writing an original song to promote the show. My only disappointment is really the choice of the entry from Taiwan. I don't feel that it embodies the spirit of the show itself, and there were other entries that felt more relevant (and I don't mean mine, quite honestly). But whatevs! Taking a chance on something is always fun, no matter what the outcome.

Thanks to everyone who voted even if it turned out that the final outcome was ultimately decided upon by a panel of judges from HBO. haha. Here's to future contests!
:-*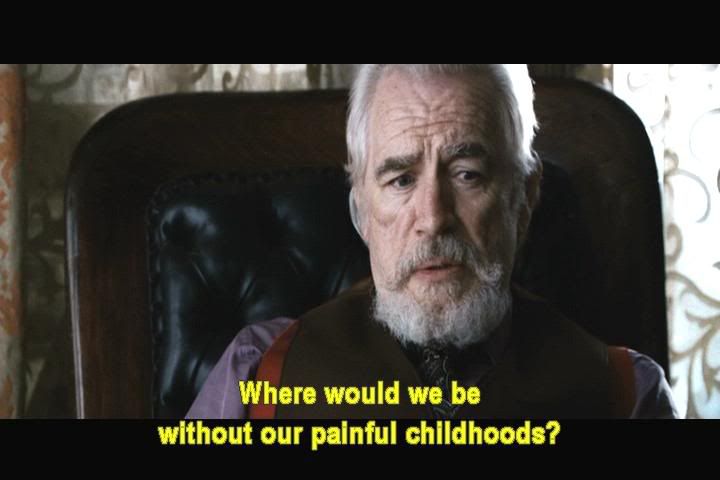 I know this movie got a lot of mixed reviews and I understand where those came from, but I still really appreciate its bittersweet moments. Case in point: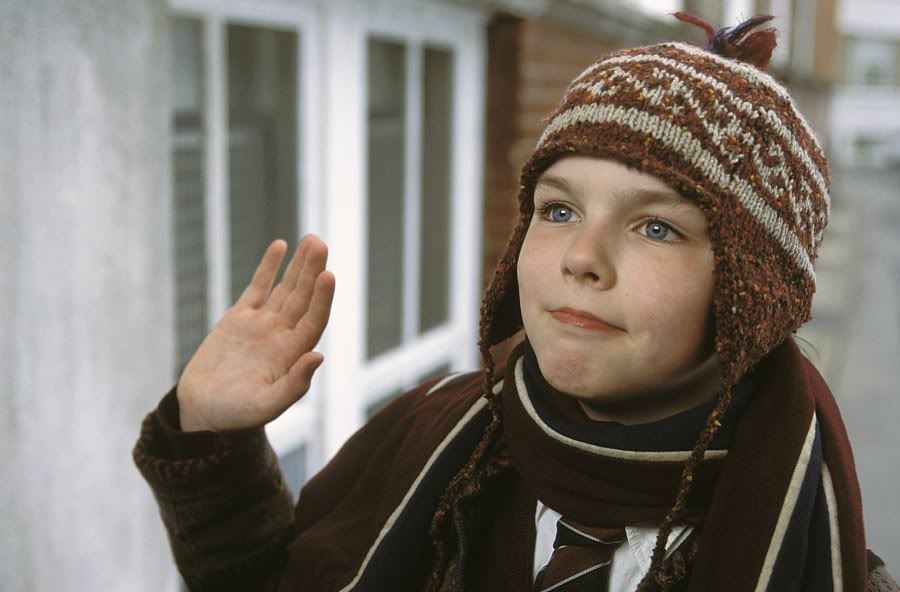 In 2002's
About A Boy,
Nicholas Hoult played an unusual 12-year-old who taught Hugh Grant that growing up is never easy for anyone, especially when you're already an adult. Now, the star of the racy UK series
Skins
is doing something that Hugh did early in his career (with the 1987 fim
Maurice
). He's going after a man.
Nicholas will take on the role of a student who develops an atrraction to his gay professor who loses his partner in a fatal accident. The late partner will be played by Matthew Goode (YUM) in a series of flashbacks while the professor who becomes Nicholas' object of affection will be played by...Colin Firth (WHA?!).
Don't get me wrong, Colin Firth's snarky, offbeat charm worked well as a romantic lead in
Bridget Jones's Diary
and
Love Actually
, but couldn't they have gotten someone a little sexier? Ah well. I guess they needed to play the tragic angle to the hilt. You gotta love how Hollywood really is such a small world, with Nicholas now serving as a link to both Hugh and Colin if you ever want to play six degrees of celebrity separation. The movie,
A Single Man,
is based on a 1964 novel and is the directorial debut of Tom Ford, who's also producing it.
Now that I think about it, I think I want to be Colin Firth. Aside from this film, he'll also be with Ben Barnes in that
Dorian Gray
adaptation.
Meanwhile, I'll make myself feel ancient with a post-pubescent Nicholas Hoult pic spam: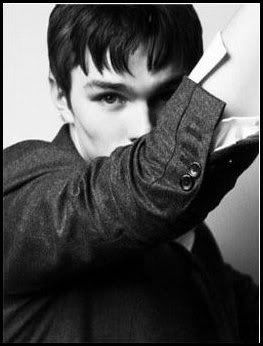 (
+
Collapse
)
Then:
Now:
Because the Nirvana baby is now 17.
I would've preferred him to have recreated the photo exactly, exposed peen and all.
Setting:

nu

Sounds:

the verve - love is noise